Fanspeak – Our new section on ordinary, everyday fans and extraordinary opinions
Our new section aims to feel the pulse of Gooners in Kerala by describing their emotions in times of victory and defeat. In this week's feature, George Jacob presents the other side of the AKB vs WOB debate and ponders if our recent poor form has cost us another title.
Note: The views expressed in this article are those of the author and does not reflect the official position of Arsenal Kerala. At AKSC, we believe in encouraging diversity of opinion and are committed to lending a voice to all sections of fans. If you do not agree with the views expressed here and feel compelled to respond through comments on the website or social media, we request that your criticism be fair, polite, on-point and not directed at the author or fellow members who share the same opinion. Thank you. COYG !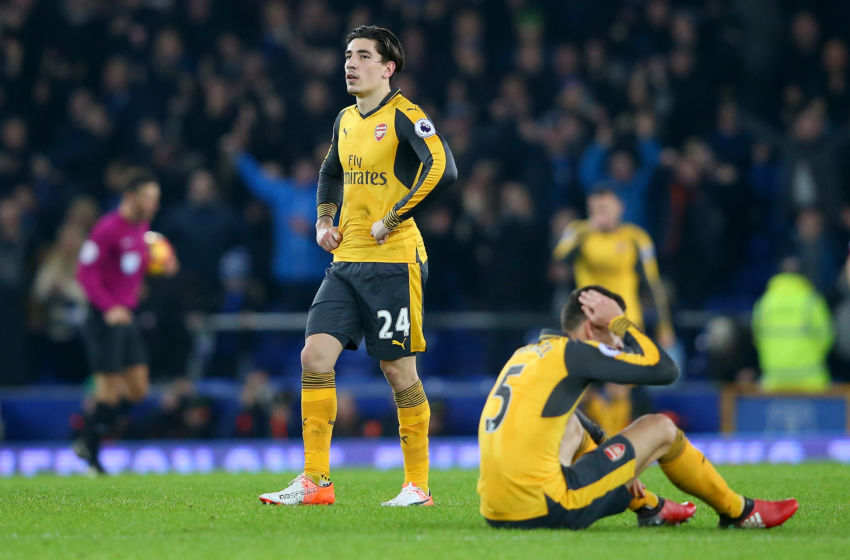 Arsenal have thrown away both our away matches this past week, at Goodison Park and Manchester, after scoring first early in the first half ! Both of these defeats, I personally feel, could be attributed to a lack of  tactical flexibility and strategic adaptability.
The team has been playing the same 4-2-3-1 formation, with more or less the same bunch of players, over and over again from the beginning of the season. According to me, when the team is down on energy, it should be upto the coach to re-strategize accordingly and change-up formation and play, taking into consideration the current strengths and weaknesses including fatigue of our players. He should try to make up for the player-fatigue, with a slightly less aggressive arrangement in the front. Bringing back Sanchez into midfield instead of letting him roam around alone in the opposing goal area would have perhaps helped the team hold on to the lead.
This over-reliance on our current strategy and lack of back up options (apart from those rare occasions late in the match when Giroud is brought in, hoping for a miracle), has caused us to be a one-plan team. There is not enough player-motivation and no tactical-variations in play. No Plan-B. We threw away Winning-leads against Liverpool, Everton and City this Season. As a result, in the worst-case scenario, we might have possibly thrown away the league-title as well.
Perhaps we are not cautious enough when we need to be. We don't always correctly read match-situations during play, and expect the same starting players to keep performing at peak-levels all the time, deep into the second-half of matches. Even the clockwork substitutions at the 75th, 80th and 85th minutes have made us all the more predictable. At least when the players are visibly exhausted, we should adopt a slightly more defensive formation, considering that the League-Title is at stake.  And perhaps herein lies Mr. Wenger's greatest weakness – his expectation of the team to continue playing Beautiful football and only Beautiful football, regardless of the match situation. The manager expects us to keep playing like Barca, in the most stylish and beautiful passing football. And we failed miserably in those futile attempts in midfield too at City, especially in the second-half. In both matches, once our players got tired as the match progressed, we should have brought back all our attacking players into central-midfield, to block opposition movement, keep possession wisely and not concede. The players can only play how the manager wants them to play. All players don't have the foresight to change their positional play themselves, according to match-situations.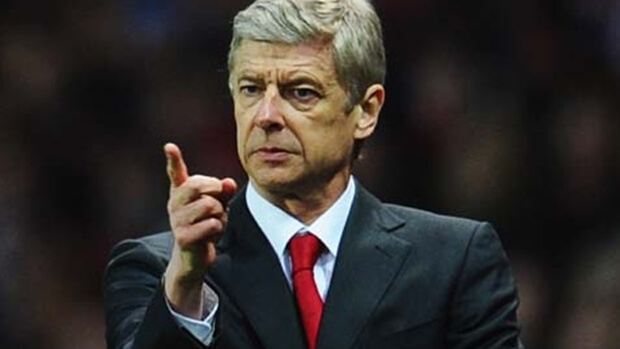 These defeats along with the Champions-League P.S.G matches this season have clearly shown how we have been the second-best against well-organised teams. We often lack a Plan-B. If teams understand our strategy, we appear flat. There's no mechanism by which our game evolves. There are no players who are doing that, even though there are some who are capable. Against City at the Etihad, after Walcott scored early, we should have stopped making Sanchez continuously shuttle between midfield and forward positions, tiring himself out early. He could have been dropped back into central midfield to play alongside Ozil, get more ball possession, and stop letting city dominate the packed midfield.
Sanchez is always visible running behind the ball everywhere,  from start to finish. After scoring, we could also make him conserve his energy sometimes, or he will tire faster as he so clearly did here.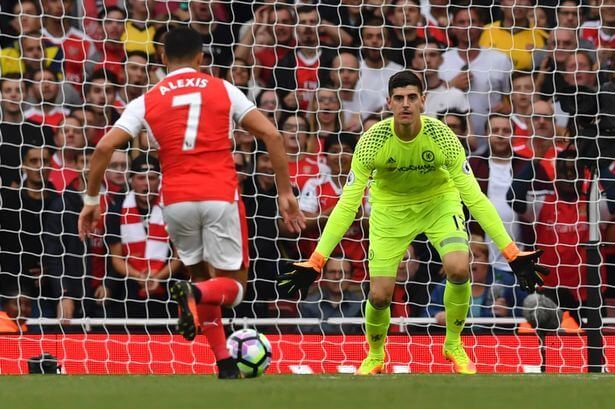 Tactically we've been outclassed many times over the past years, against the best managers in Europe. The worst example was against Monaco a few years ago in the UCL Round of 16. We basically threw away the Knockout-Tie in the first-leg at Home, by conceding a third-away goal in the 94th Minute ! And that too after scoring one goal in the 91st Minute !
With our superior squad-players, we then beat Monaco 2-0 in Monaco but that late 94th Minute away goal came back to bite us hard. There was no tactical-adjustments made in those dying minutes to handle the tense situation.
This is a football club and us Gooners have the right to blame the guilty in the club for their mistakes, even if it be our Legendary Manager Arsene Wenger. They are being paid millions and they deserve to take the blame when at fault.
The full blame for both our away defeats last week at Everton and Manchester, from leading-positions, is on Arsene Wenger. Arsene-Knows-Best Gooners can't protect Wenger for these two matches. He has no excuses to offer. Everton and city were both unbeaten at home in the league when we played them. So winning both these matches was always going to be incredibly difficult to begin with. But Referees, penalties and offsides are not the excuses and reasons for squandering crucial League-Title Deciding Match-Leads in the first-half.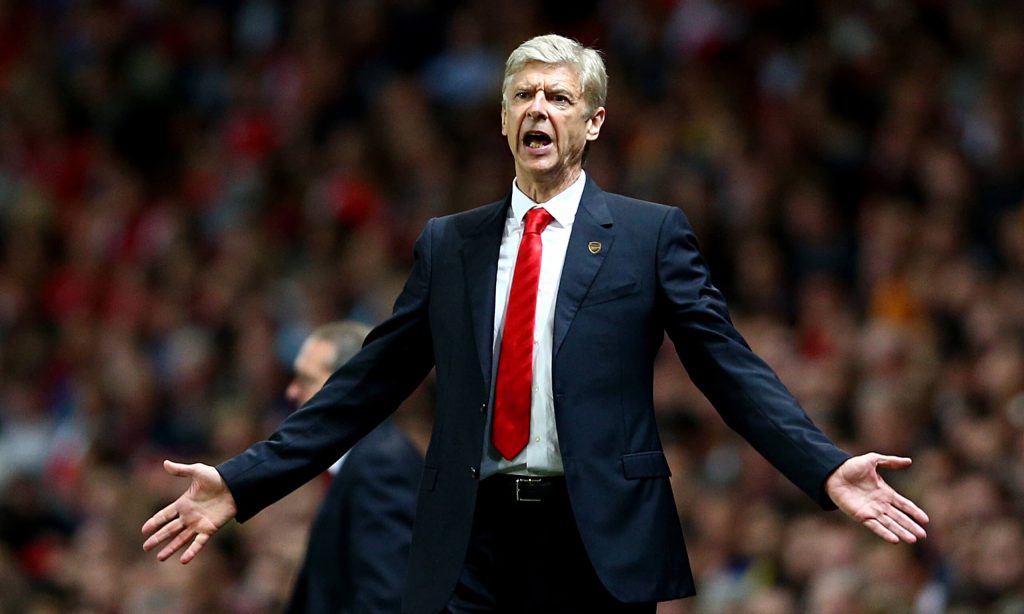 We have also been lucky with referees this season, like the last-minute Koscielny-goal at Burnley. So Wenger can't solely blame referee's decisions. The FA will protect referees like animals in a zoo, and we will just have to get on with the game as it is.
Lets face the stats. We have been defensively poor . Hiding this defeat behind Mustafi's absence is an inexcusable offence. First, we need clean-sheets. We're scoring enough but we haven't kept a clean sheet in 60 plus days.
If November has been Arsenal's cursed month of injuries in recent times, Wenger has repeatedly shown managerial weakness in December ! Last December, after beating Manchester City at Emirates with a Strong Performance, we had to beat Southampton away on Boxing Day, to go top of league. On the night, we were resoundingly thrashed 4-0 by Ronald Koeman's powerful men, while our over-used Players completely succumbed to fatigue.
This December, again we needed to beat Everton away to close the gap at the top with the leaders, but Wenger did not correctly judge the situations and squad-composition for the match.
It is hard to believe that we lost to the same City side that conceded 4 goals against Leicester. Leicester scored 3 goals in the first 20 minutes against City's makeshift defence. What did we do after our first goal ? Sit back and soak in the pressure. If our players decided to sit back so early in the first half, due to fatigue or otherwise, thinking that one goal is enough, whose job was it to shout and make them think otherwise ? To make them run and press more to score another goal in the first half itself ?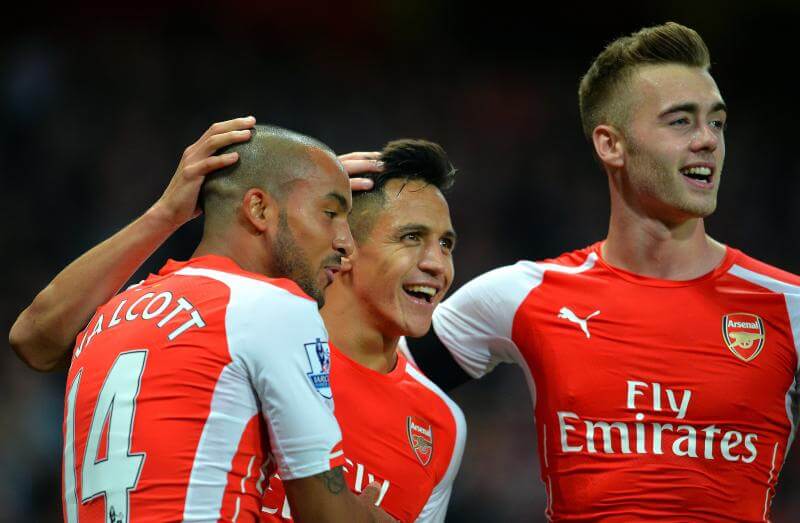 Alexis playing striker was Wenger's Barca-style experiment in English football. It looked suspicious in the beginning and a quick alternative to Theo. It was fresh and clicked for a while against the physical teams. It ran it's course and is now stale. We should be scoring more goals to seal the match in these big away games, than trying to defend 1 goal leads.
Arsenal are now on 2 consecutive losses while Chelski are on a 11-Match Winning-Streak. But Chelski too had lost 2 matches consecutive, to Liverpool and us before this run ! So all is not finished yet. The League looks very difficult and tight to win now. If anything, we don't deserve to win the league after throwing away leads in two consecutive away matches. Since the league looks gone, atleast winning the F.A Cup this year is a must for silverware.
From retrospect, we can observe that Arsenal never immediately bounce back with a win when we go on losing streaks. We always take few matches to recover. And Wenger will keep defending and talking up the boys during that lull-period, to his credit. We are now on a 2 match losing run. We need to bounce back with a win against WestBrom next match and go on an unbeaten run to repair the damages made ! Ruining a potential league-title-winning season-run, with Ozil and Sanchez in the team, is not acceptable or forgiveable for Gooners !
The attitude of the players also has been questioned and whether they lack the winning mentality. An age-old Question at the Arsenal ! But these same players won us two F.A cups. So that is not the case any more. Our current squad has truck loads of winning mentality, unlike the 2007 to 2013 squads. The coach has to help bring out that fighter instinct and winning mentality from our players, on every Match-Day. Get them all fired up for the occasion !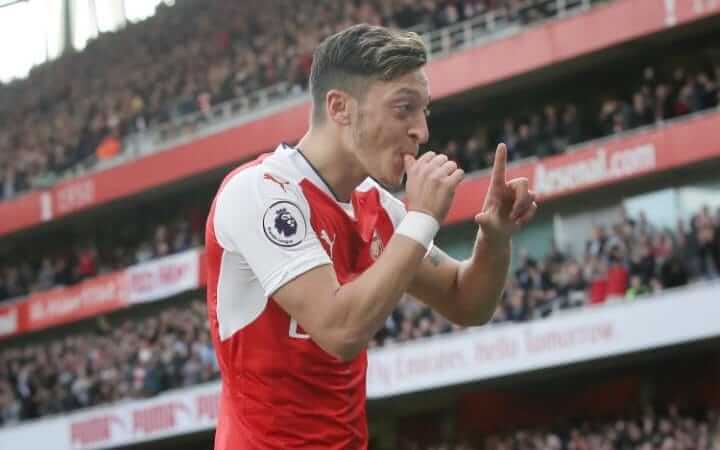 Players who are underperforming should be dropped, including Ozil ! Dropping Ozil is a scary thought for anybody, the world champion and assist-king from the starting lineup. But our next three tricky matches against lower-table opposition, in WestBrom, Crystal Palace and Bournemouth maybe the most practical opportunity in the rest of this season, to give Ozil a reality-check. Maybe even bring back Wilshere from loan, if we don't find any instant midfield replacements. Ramsey has a toe injury and I don't see him fighting for 50-50 tackles in midfield, any time soon when he is back.
Ox-Chamberlain was substituted due to a hamstring within 10 minutes of coming on in the second half against City. A hamstring injury for a substitute is inexcusable. When it happens within such a short period of running, it is clearly due to poor warm-up. Is this the fitness of a league-winning squad ? Absolutely not acceptable. Those substitutes should be running up and down the sidelines, warming up from half time itself. Not sitting all wrapped up in warm cozy chairs.
Dropping Ozil will also be a test of squad strength, a test of our Plan-B. And Wenger was recently talking about giving Alexis a Winter-Break. We could start Giroud and Perez together up front and score some goals before half time, to finish off the match early when playing the more physical defences in the League. Playing without Sanchez in the team will give Wenger and our squad a big reality check. We saw glimpses of that last month, getting knocked out at home to Southampton in the League Cup.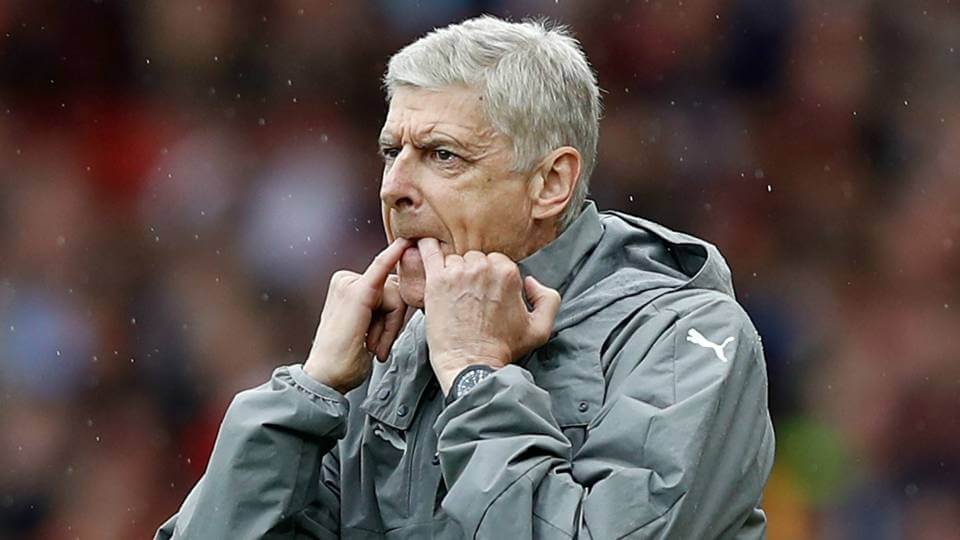 And away to Basel in the Champions League, when Ozil, Alexis and Ramsey were subbed together around the 72nd minute, Basel scored within 5 minutes. This shows a lack of match-practice and cohesion in our team lineups without Alexis and Ozil. We need to give other squad combinations enough match-time too, when practically possible like against lesser opposition, to be prepared to face a realistic possibility of Alexis and Ozil missing any time during the season. God Forbid !
We can't hide and enjoy behind Sanchez forever. We can't let Arsenal fall into the booby-trap of not being able to survive without Alexis Sanchez in the team. That is not how a football club should run. Lets not make Arsenal into Sanchez-F.C. So will Barca or Real play without Messi Suarez Neymar Modric Ronaldo and Ramos to see what their team actually is ? Zidane's Real Madrid began this season without Ronaldo and now play without Bale. They are top of La-Liga and look how the team grew. New players emerged to the front.
Danny Wellbeck's annual come-back ritual is also long due. I can already foresee Wenger playing Wellbeck in the right wing in February. And whatever happened to Walcott's striker-role experiments early in the season. I fear, that will resume soon in Alexis's absence.
Another alarming thing is, in both these cold freezing away-matches in North-England last week, none of the players came to the away-Gooners end of the stadiums after losing, to even wave and acknowledge our travelling Gooners ! They just walked out through the tunnel at the final whistle, showing least concern about our dissapointing performances. This questions the commitment levels in our squad players at present ! The usual wage-hike rumours abound and Ozil can go if he is not happy with his current pay. He shouldn't get a raise through his agents. He should earn it the hard way. We need big names and big shoulders. Not just big-wages that tag along. Unfortunately being a London Club, we can't escape the burden of big paychecks.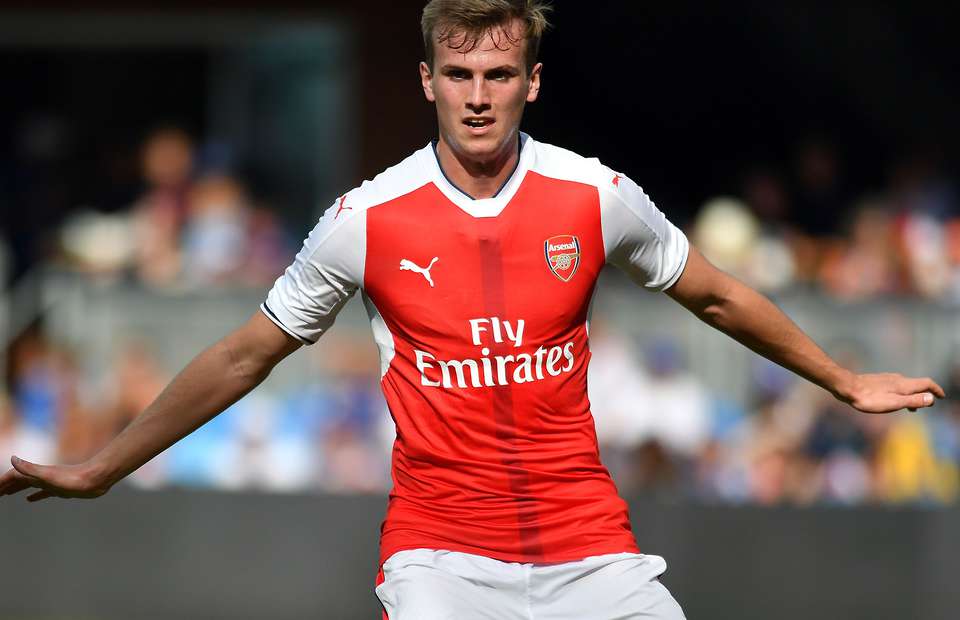 It seems Arsenal is also sending young Rob Holding on loan in January ! This is a deplorable joke when we need ready backup defenders in this congested fixture list. With all the physical play and past-season injury-records, knocks and bruises are imminent. For once we need to prioritise squad-depth over career-development.
It's the right time to target the Board and Stan Kroenke now. We should make the Board speak-out about immediate plans for squad strengthening with Winter-Signings, in the upcoming Annual Arsenal Shareholders' and Board Meetings. No point in waiting till January to see Arsenal not interested in any players !
We now play only next Monday night. This is effectively Arsenal's one-week winter-break to rest, reflect and recuperate. If the squad plays tired without cohesion and vision in midfield next week, then there are other serious problems and disgruntled figures behind the scenes.
This Pre-Season, I was optimistic of Wenger's recent good-progress up the league-table ladder.
2016-17 ???
2015-16 2nd
2014-15 3rd
2013-14 4th
2012-13 4th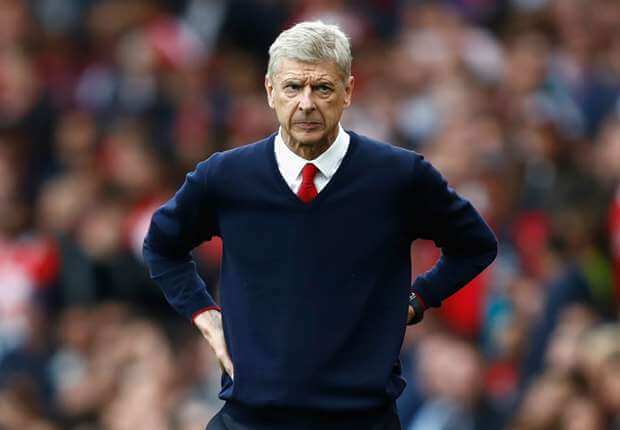 With convincing signings in midfield and defence, we stepped-up another gear this year. We all believed we could win the league this year. We were 14 matches unbeaten in the league and 19 matches unbeaten in all competitions. But with all the big-manager opponent's this time, 2 consecutive defeats is the fine margin between trophies and another trophy-less season. Sorry to say that.
Even Leicester lost only 3 matches to win the league this year. Can we win the next three tricky matches against lesser WestBrom, Crystal-Palace and Bournemouth, after 2 consecutive losses ? Are we going to enter a 'No confidence to Score' phase now, because the 'Arsenal-Midfield' cannot convert enough good passes from midfield into opportunities on Goal ?
Last March, after emphatically losing at Old Trafford in the league, we needed to win at home against Swansea City to get our title-chase back on track. Rising to the challenge, Arsenal took the early lead with Joel Campbell's 15th minute brilliant-strike. But what happened next at the Emirates is an all too familiar sight for the Gunners and Arsenal Faithful. Against the run of play, we threw away our hard-earned lead to typical counter-attacks and set-pieces, threw away our title-hopes, and ended up a frustrated and depressed lot, low on confidence !
Win the next 12 to 13 games on the trot and we will be back on track, seriously challenging again for the title. In the next 13 games, we face Chelsea, Pool and City. Which means, in addition to some solid performances, luck would also be a factor to win these crucial games.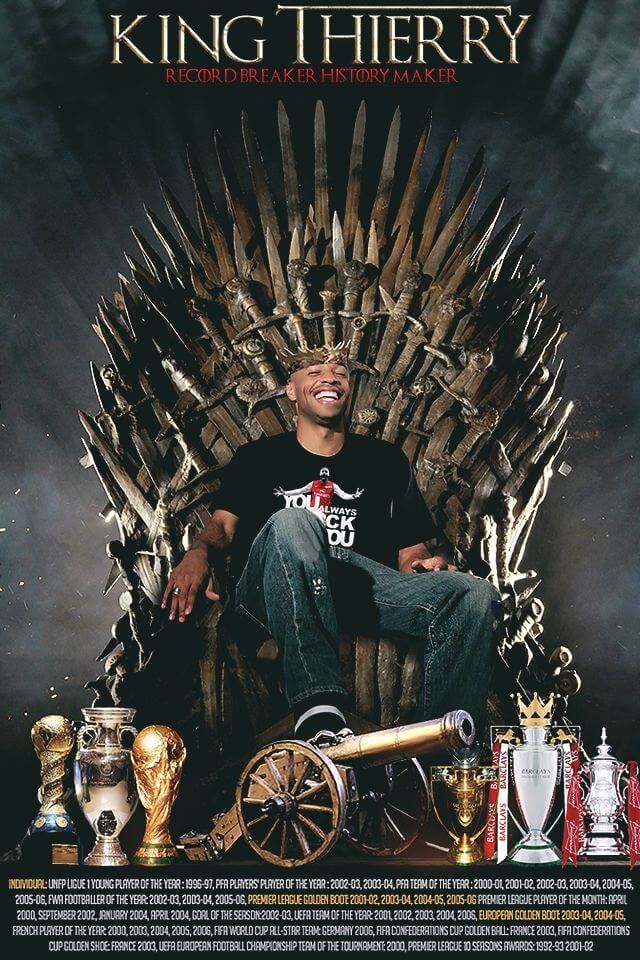 Zizou's Champions League victory in his first management stint also makes a strong case for us to promote a legend from within the club, such as Henry, Viera, Pires or Bergkamp to be Arsene's successor in the near future. Bobby is constantly seen beside Wenger at training-sessions and might be a front-runner already ! A replacement for Wenger has never been and will never be Arsenal's most important priority, but perhaps it wouldn't hurt to start grooming the successor for when Arsene himself, is ready to move on.
Holding on to the current big-names in the squad, once Arsene leaves could be difficult too. The new Gaffer will never get the same respect or be able to handle our current big-names. The whole Arsenal-image could change with a new team structure, Modern-ideas, fresh young brains, energetic player-motivators and a desire to succeed !
Where we should be different from United, Pool, Citizens and Chelski, is we shouldn't go after proven managers in a Leow, Guardiola, Klopp, Conte, Ancellotti, Pellegrini or Moyes. We should give chances to the emerging mangerial-brains of tomorrow, from our own successful fold in the Henrys, Bergkamps, Vieras, Pires and Boulds. United will employ Giggsy at the top somewhere down the line, and we shouldn't be left behind in welcoming the next generation of managers.
And most importantly, Wenger should continue at Arsenal as the Director of Football-Operations. He is good at managing talent-scouting networks, guiding financial-operations and transfer-management policies at Arsenal. He will ensure our existing Club-Philosophies survive under the new boss and that his successor gets the support and respect he deserves from the Management as well as the players.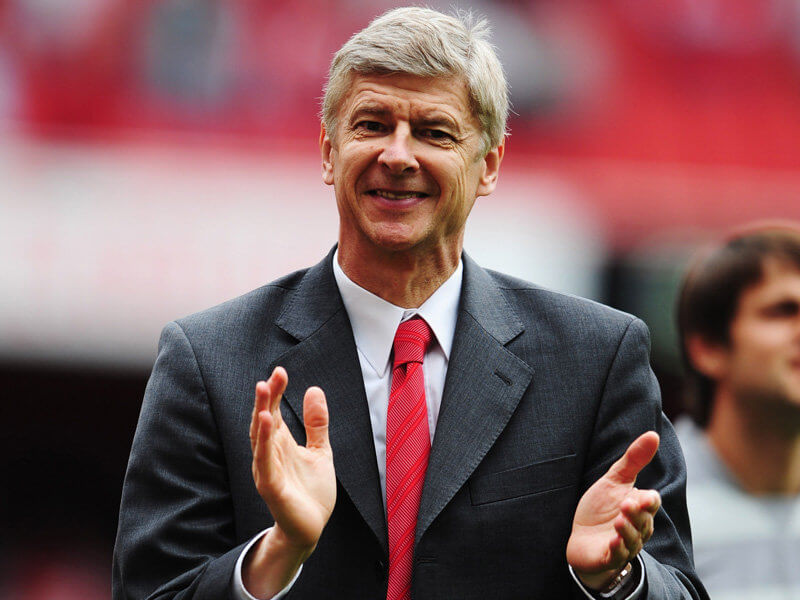 But coming back to the present, this self-inflicted mid-season mini-crisis has rekindled the raging fires between AKB and WOB factions at The Arsenal. I don't worship Wenger. He is not God. He gets credit and unending adulations from all of us Gooners when he excels. And he will get the rough end of the stick when he doesn't deliver like he didn't away at Everton and City this week. Throwing away first half leads to lose consecutive matches in a potentially title-winning league-season is a big-time management disaster !
Cheer up Gooners. Life goes on. I am just gonna watch the beautiful football and enjoy with no added tensions for the rest of this season.