Arsenal Kerala Supporters Club is proud to present our latest project – The Arsenal Fans FC initiative, a team of talented amateur footballers in each district of the state, dedicated to participating in local sevenes and futsal tournaments as well as showing the world how to play…
The Arsenal Way !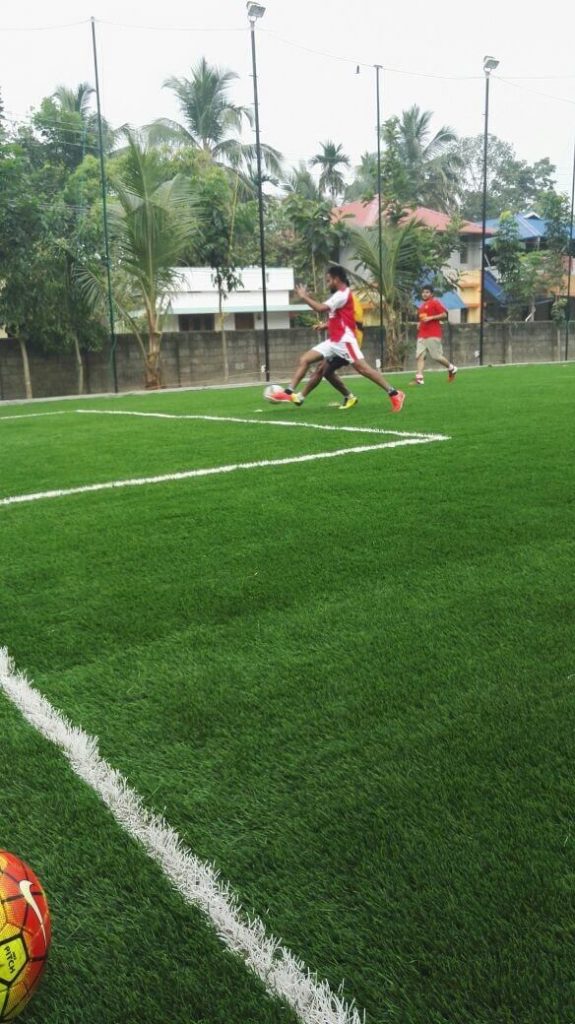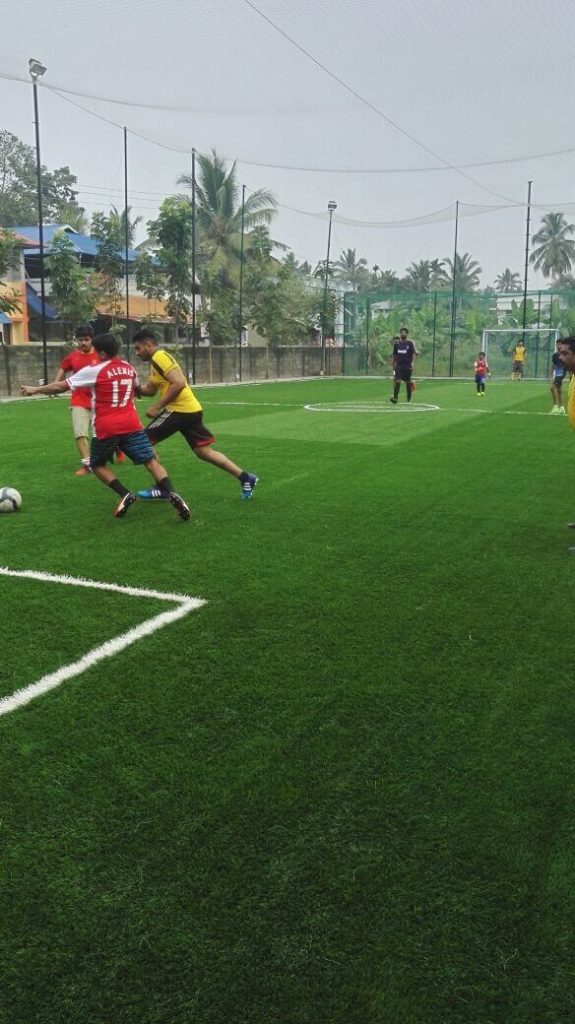 The initiative was kicked off in uber cool fashion by the Ernakulam district with an early morning intra-fans game at Sportopoliz, Thripunithra.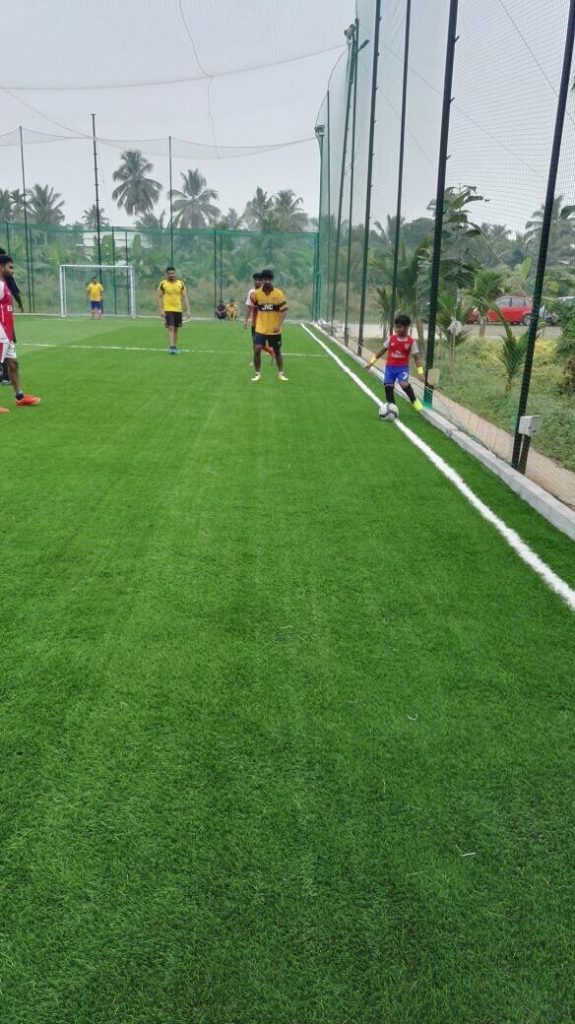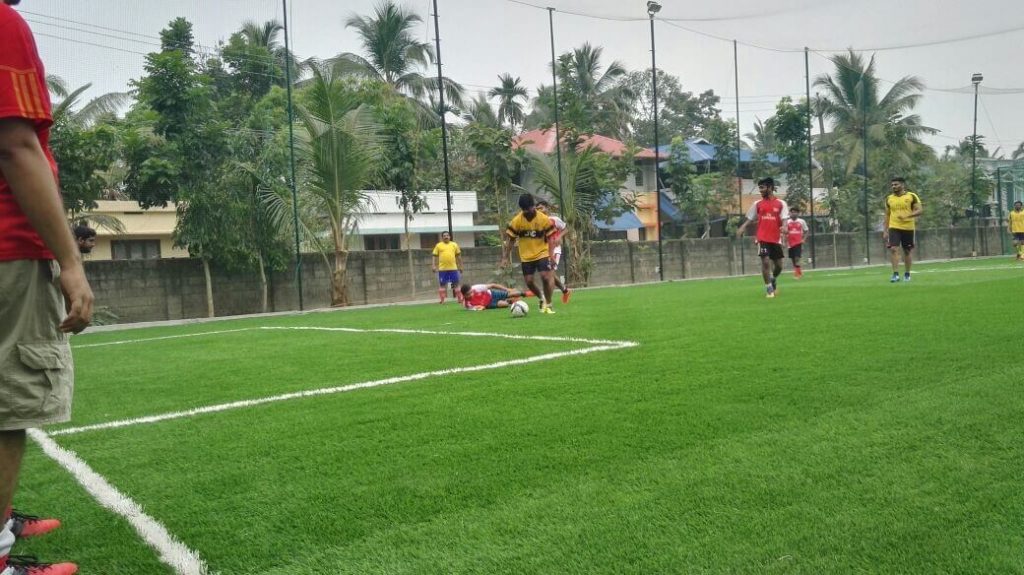 For a change, it was the fans who took to the field this time, in brightly coloured Arsenal home and away kits to play the beautiful game. Both teams included fans from 9 to 30 years of age. The away team won the match 7-12, with scintillating performances from Thomas, Jorge, Vivek, Vishnu, Khalid, Joel, Tony, Amogh, Vysakh, George, Kenny, Hemanth, Akshay and Savin. Jorge won the golden boot, netting in 6 goals, while Thomas was adjudged the best player and Tony – the goalkeeper of the debut tournament.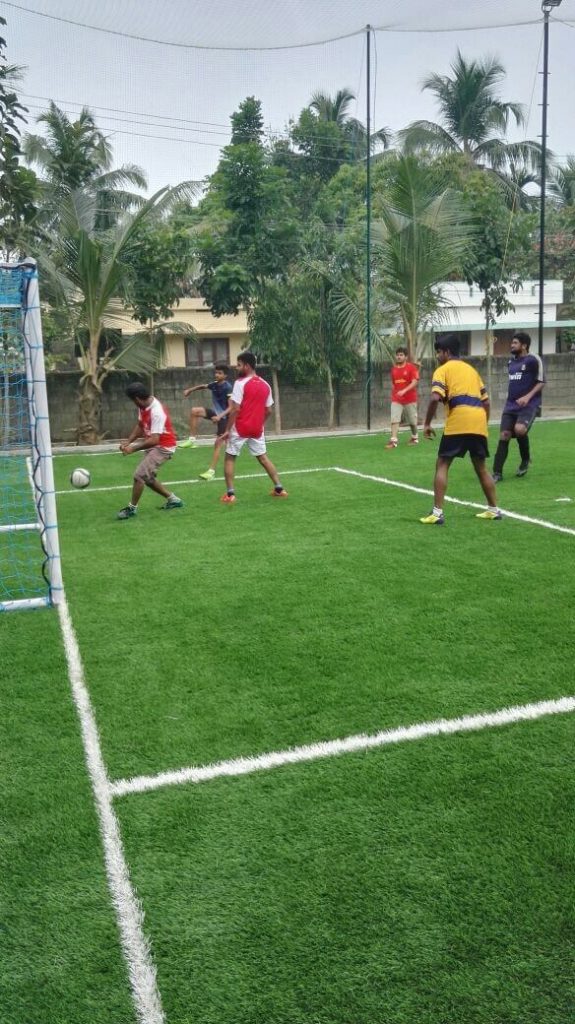 Similar intra-district and inter-district competitions are underway in each of the 14 districts. Participation is restricted to active AKSC members native to or residing in each particular district and the ultimate goal is to create several formidable footballing forces, united by their love for Arsenal.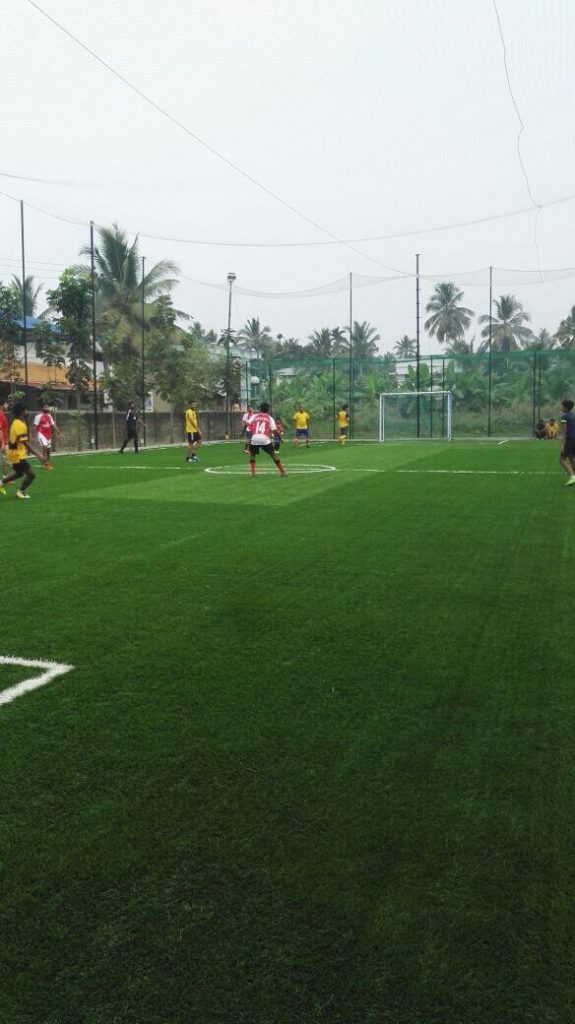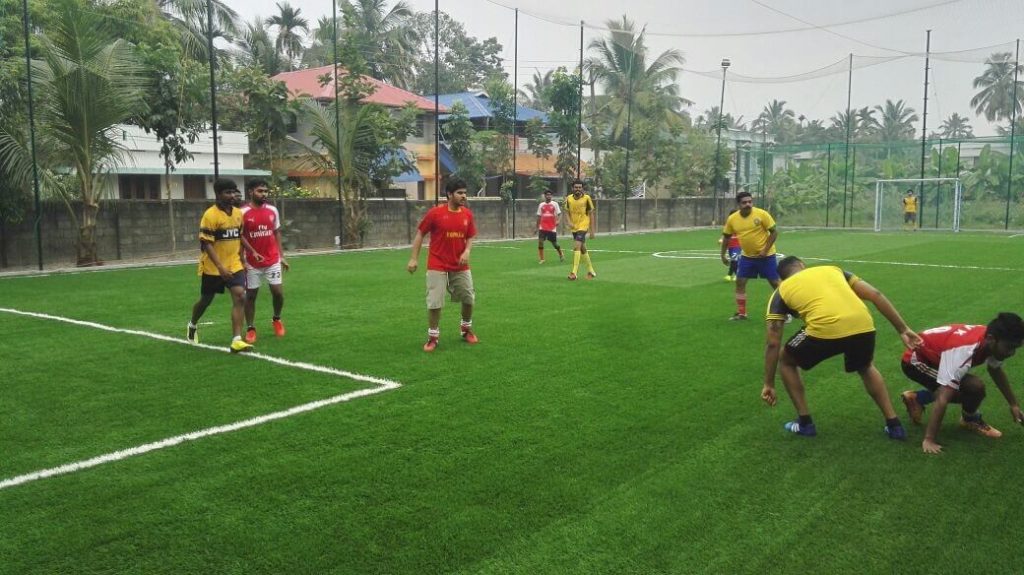 So Come on ya Gooners ! Pack your gear, boot up and get ready for some action packed weekends ahead. Contact the district head in your district to know more about The Arsenal Fans FC initiative.