They say Marriages are made in heaven…
And for Afil & Fabi, hailing from the football-crazy district of Malappuram in Kerala, it certainly doesn't get any closer to heaven than to be able to celebrate the most memorable day of their life with the club they grew up loving.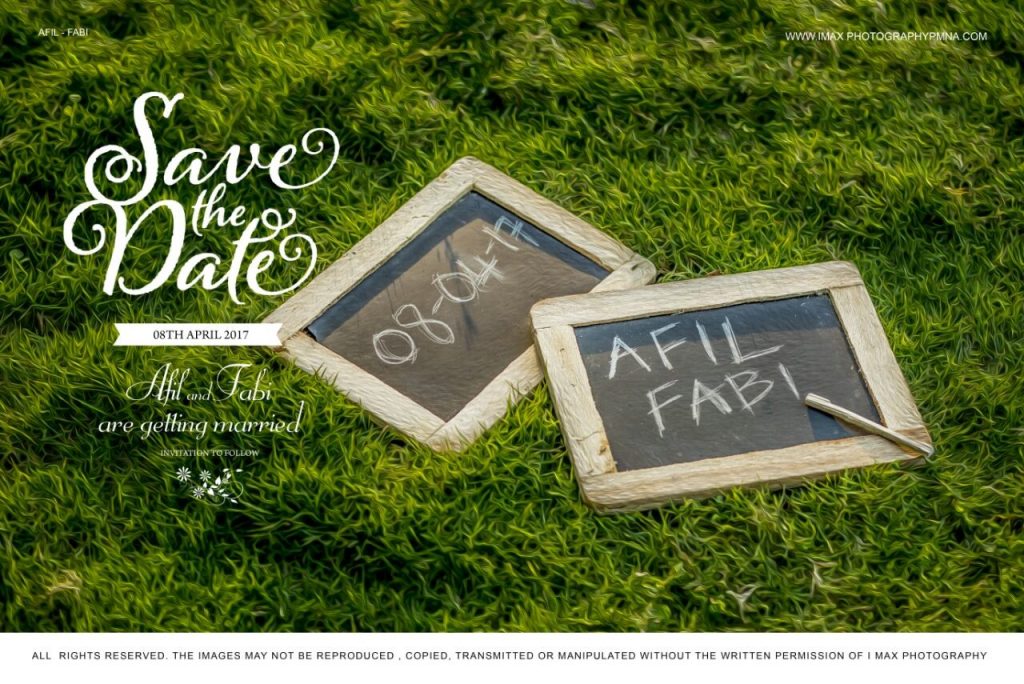 That's right, the couple have sent out special Arsenal-themed 'Save the Dates' to friends and fans of the club across the state.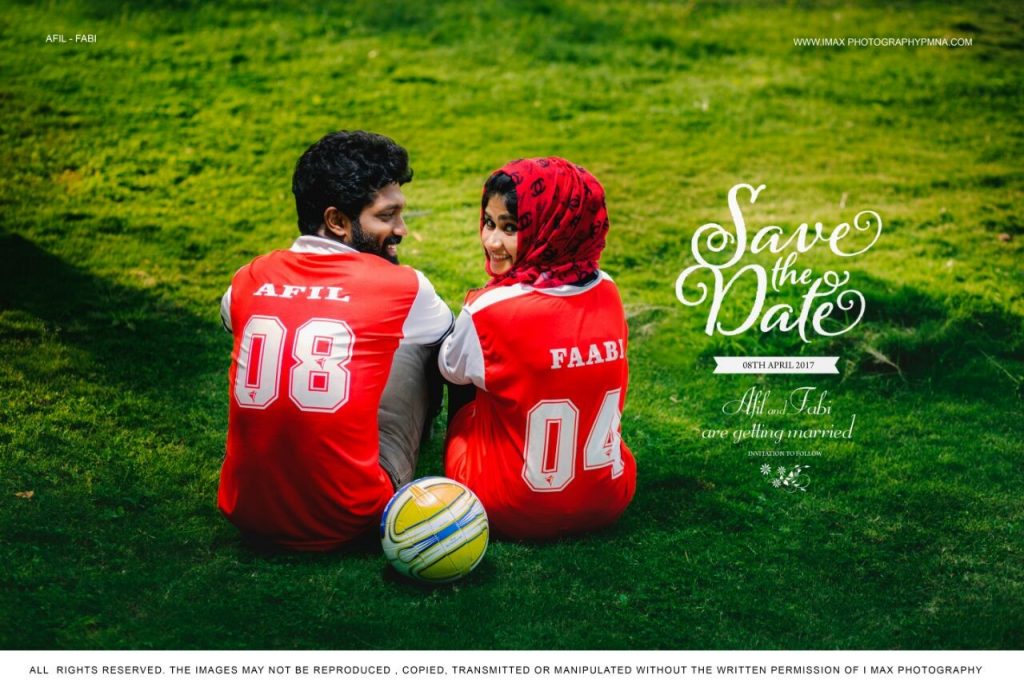 Afil, a Software Engineer works at TCS in Infopark, Kochi and Fabi is currently completing her Bsc in Optometry. The couple are waiting for Fabi to complete her graduation and plan to get hitched on the 8th of April this year.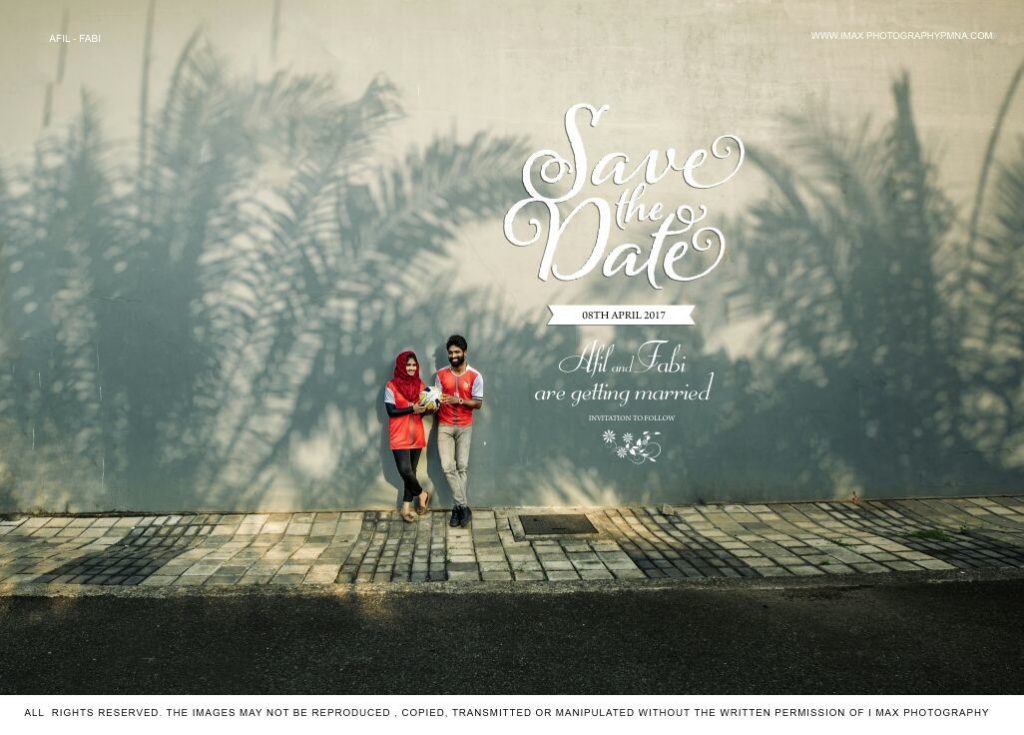 Both Afil and Fabi have been following Arsenal for over 15 years. About a year ago, their families met through a common friend and when the two shared an instant connection, plans for the perfect arranged marriage got underway.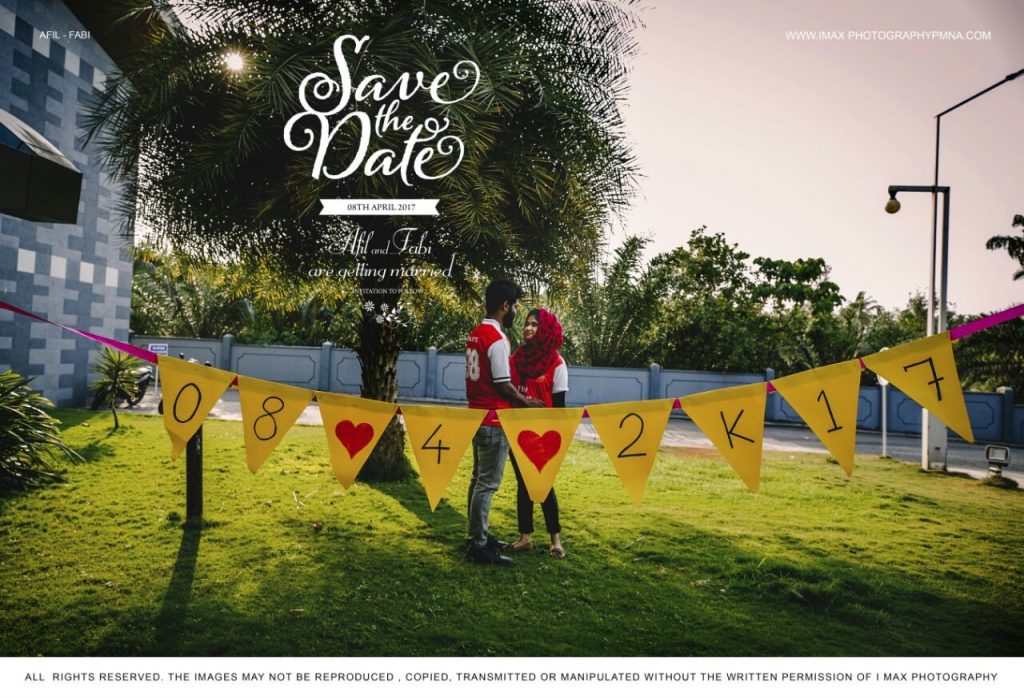 "We had a beautiful Nikaah last January with close friends and family and eagerly look forward to the wedding. This photoshoot was particularly fun", said Fabi excitedly.
"It's not everyday that you get married, so we wanted to make ours special" , commented Afil.
"One of our friends had a spur of the moment idea for this photoshoot and we were eager to oblige. We got the Arsenal kits printed by a local provider and the jersey numbers put together (08-04) is our wedding date", he added.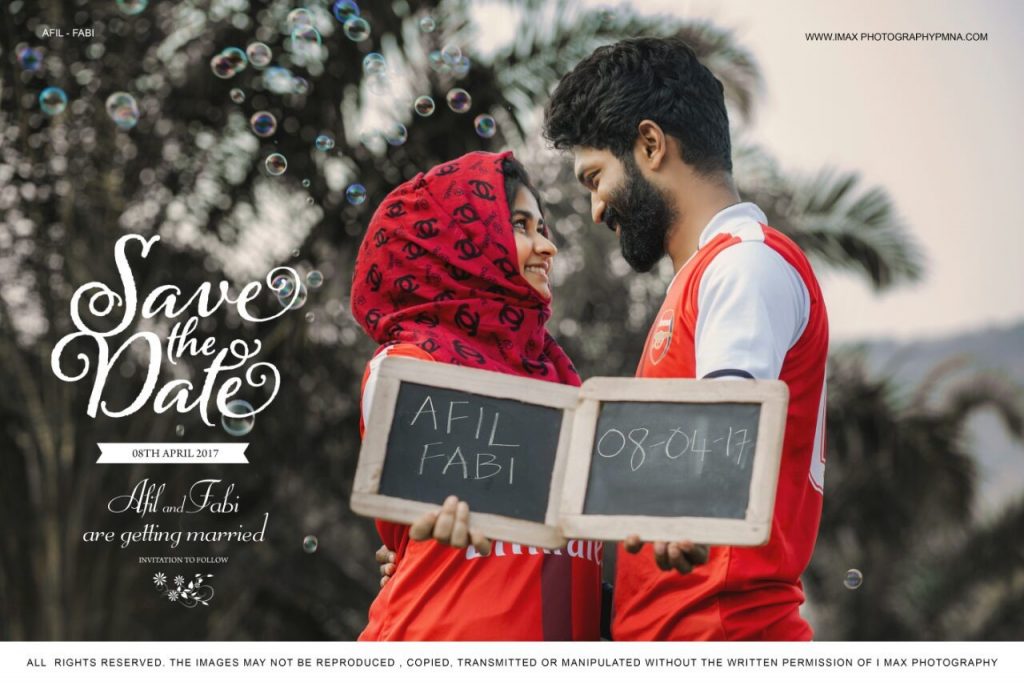 The Arsenal themed photoshoot has gone viral on social media and Afil & Fabi are excited by the prospect of being able to share their special day with Gooners from across Kerala.
"We weren't expecting such a huge response. Our inboxes have been overflowing with congratulatory messages from well-wishers. ", said the couple.
The couple even laughed off my concerns about having too many guests at the wedding.
"The more the merrier", they said. "We are extremely happy to have everyone celebrate this occasion with us. Just make sure you RSVP so that we can order a bigger banquet", they concluded.