Yet another Devil's Advocate
Well its all over now… and barring an FA cup Final win to save grace, this season has been a bitter disappointment for Gooners across the globe.
From changes in management to having a new billionaire at the helm and world class signings added to the squad, fans have left no stone unturned in demanding drastic changes at the club.
And while I understand their impatience, I'm here to play devil's advocate.
I sincerely believe that the changes we so desire, has to come from within and that the process has already gotten off to a good start.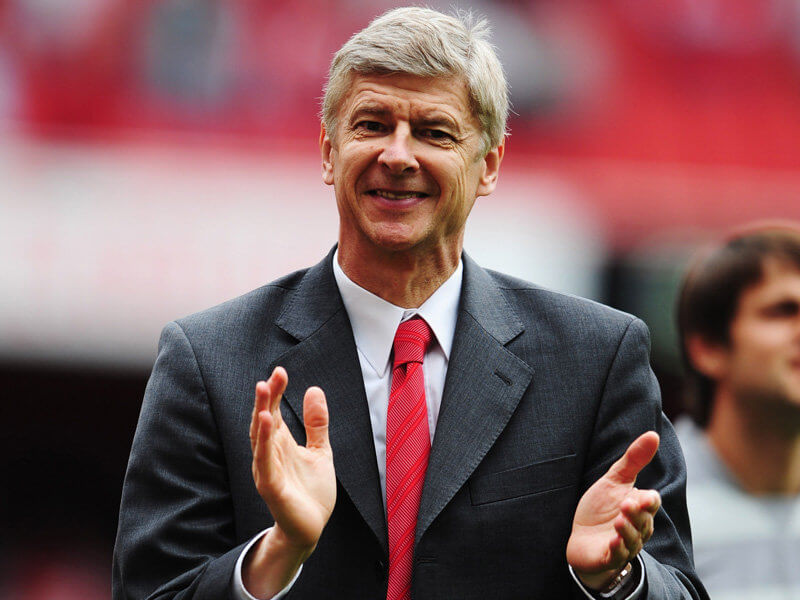 Arsenal have been let down often in the past not by our lack of creativity up front, but by defensive mistakes and lack of proper backup for injured players. However with the defensive solidity offered by playing 3 centerbacks and new youngsters rising through the ranks, I see Arsenal not just challenging for the EPL title next year, but also winning it with the current squad… and yes, with our Wenger 'Aashan' himself at the helm.
With the aforementioned in mind, I strongly prioritize our ability to hold on to our current crop of players rejuvenated by loan returnees who have impressed this season, over the common demand for new and expensive additions.  In this article, we discuss suggested starters, backups and reserves for each position, along with capable youth players  who, like Bellerin, Iwobi and Holding in the three most recent seasons, might be given the opportunity to make 2017/18 their breakthrough year.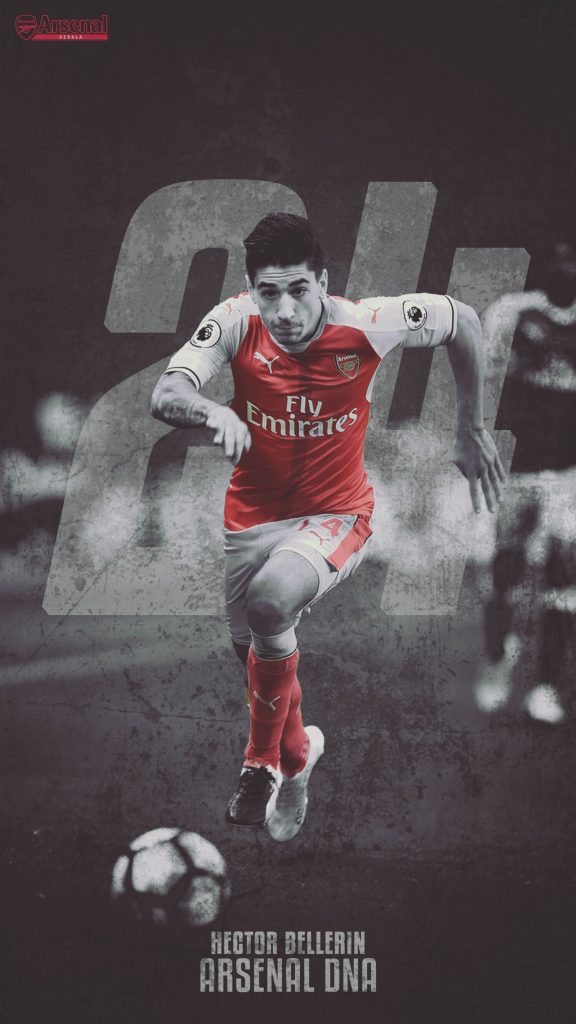 Methodology
Considering that we'll be playing Thursday night football from next season onwards, there is a need for redundant backups within the squad for each position. I envision the team playing with two different squads, one for the League and another for European and Cup competitions. The two squads might share a few substitutes between them, but I have tried my best to enforce the rule that no player starts for both, so that both teams get sufficient rest to recuperate between matches.
Final Lineups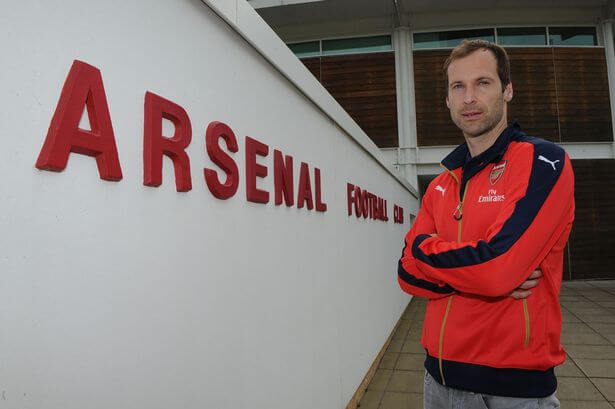 Goalkeeper
EPL
Petr Cech – No doubts about it. Despite complaints about his age and inconsistency at some point in the last season, Cech is still our best and most reliable option between the sticks.
Cup /Europe
Szcezsny – The gunner we last saw two years ago has impressed during his extended loan spell at the Italian capital. Time for a well deserved comeback into our squad.
Substitute / Backup
Emiliano Martinez – The lad started for a few matches this season when both Cech and Ospina were out of action. Was error free for the most part and can play a similar role this upcoming season.
Breakthrough Youth Player
Matt Macey – This tall academy player might get his chance to play a bit-part role for the team in 2017/18.
Whom to dump !
Ospina – There's a joke going around in AKSC circles, that if a ball came straight at them; Cech would collect it calmly while Ospina would take two steps to the right and then dive to the left to knock the ball towards the oncoming opposition striker for a possible rebound. While some of his saves have been breathtaking, the man is the very definition of over-dramatic and has no place in our squad… especially now that Szcezsny is back.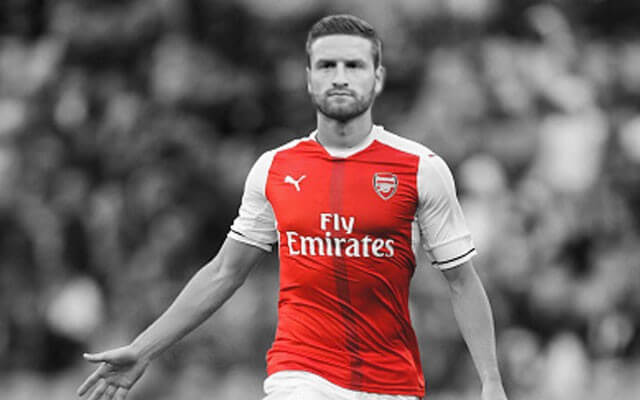 Centerbacks
EPL
Holding, Koscieny and Mustafi – A combination that offers the perfect blend of youth and experience with sufficient defensive as well as ball playing capabilities.
Cup /Europe
Chambers, Gabriel, Monreal – If both Gabriel and Chambers are part of our future, its time they started fitting in together and playing regularly. The next season would offer them the right opportunity for the same, alongside Monreal who has made up for his slowing pace as a fullback, by adapting to play centerback in a back 3.
Substitute / Backup
No one – Seriously, we have 6 players capable of playing in 3 vacancies of the same position. With the multiple permutations and combinations this presents, it's a luxury and we have no need for another backup in this position.
Breakthrough Youth Player
No one – Our academy centerbacks haven't impressed enough to fit into the first team. Let's wait another year.
Whom to dump !
Mertesacker – I have huge respect for the man, for the partnership he struck with Koscieny in seasons past… not for his apparent lack of ambition and willingness to sit at the sidelines for almost an entire season. At his age, he can neither fit into our team today nor address our needs in future. He needs to move on to get regular playing time and that's nearly 100k a week in wages that we'll save.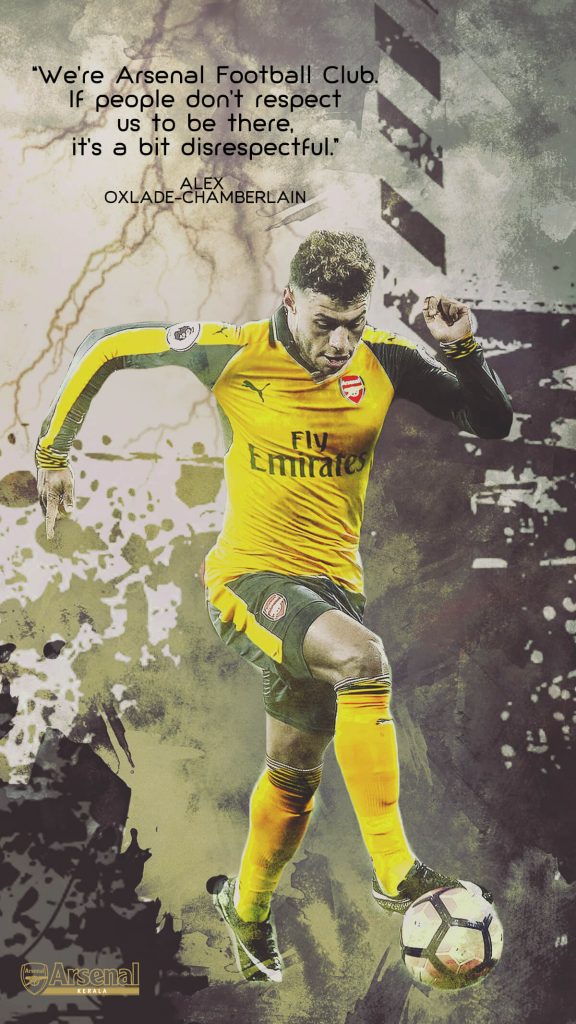 Fullbacks
EPL
Kolasinac and Chamberlain – I have made the assumption here that the rumours are true and that Kolasinac is a done deal. Either that or we get another pacy and physical leftback in his position. As for Chamberlain on the right, he's proven he can play anywhere on the pitch with a tactical astuteness and technical ability rare among English players.
Cup /Europe
Gibbs and Bellerin – Gibbs is one of those players who has entered the last chance saloon several times in the past few years. But I'm still willing to bet on him one last time, given his prowess to attack and defend with equal vigour in a 3 at the back formation. It was tough to choose between Bellerin and Chamberlain, so this arrangement offers them both the chance to start at least once a week. They can even alternate between cup and league games based on the opposition we're facing that week, with each player starting for one and rested for the other.
Substitute / Backup
Monreal – His versatility to play at left wing back means this position is filled.
Breakthrough Youth Player(s)
Bramall – Time to see what all the hue and cry is about.
Pleguzuelo – Might get a chance to impress in the first team.
Whom to dump !
Debuchy – Oh where do I start? After being replaced by a teenaged Bellerin following his injury, Debuchy started making a fuss about playing time and was offered on loan to several clubs. Most refused, one sent him back. There's no justification for him continuing on our team. And more wages freed up means more money to invest towards new contracts for our top players.
Jenkinson – Another promising English youngster whose promise ended way too soon. He might fit in well into a number of premier league sides, but he's simply not Arsenal quality.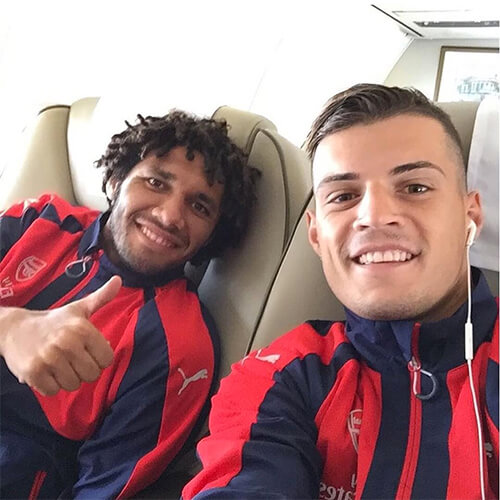 Defensive Midfielder / Deep Lying Playmaker
EPL
Xhaka – Redeemed himself during the latter part of the season. Comparisons with Viera or Kante are unjust, he just isn't that kind of a player. But that doesn't mean he isn't top quality. Looking forward to great things from the man and it certainly doesn't hurt that we now have someone bold enough to try and shoot from outside the box when a chance presents itself, rather than going wide or seeking to walk the ball into the net. His most lethal skill however, would be those long diagonal passes. Arsenal usually build attacks from the back slowly, moving the ball through the ground from feet to feet, affording opposition teams the time to reorganize their defense. Xhaka can overcome this hurdle by just striking a long pass that cuts through the sky and ends up at the foot of the attacker in our most advanced position.
Cup /Europe
Coquelin – Looks a shadow of the beast we witnessed in past seasons. He hasn't shown his utility in the new system where we aren't lacking for defensive cover at the back. Nevertheless, would still like to see him given another chance. His presence might perhaps be key when playing against tougher opponents who seek to control the ball more than we do, rather than soak up the pressure and hit us on the counter.
Substitute / Backup
Elneney – Haven't exactly shown he's worthy of starting for our side, but has been efficient at doing what he does whenever afforded the opportunity. Seems content with his role too. We might get to see a little more of him next season since the next African Cup of Nations isn't for another year.
Breakthrough Youth Player(s)
Bielik – Was a central figure at Zola's Birmingham City this season. Looks composed and capable of playing the ball out from the back.
Maitland-Niles – We had the opportunity to see him play for the first team once this season. Was impressive and can definitely progress to the next level soon.
Whom to dump !
No one – That is assuming that both Bielik and Niles would only have bit part roles and one of them might be sent out on loan. If that is not the case however and the gaffer feels one of them can take up the mantle on a more regular basis, then either one of Elneny or Coquelin would have to leave to make room.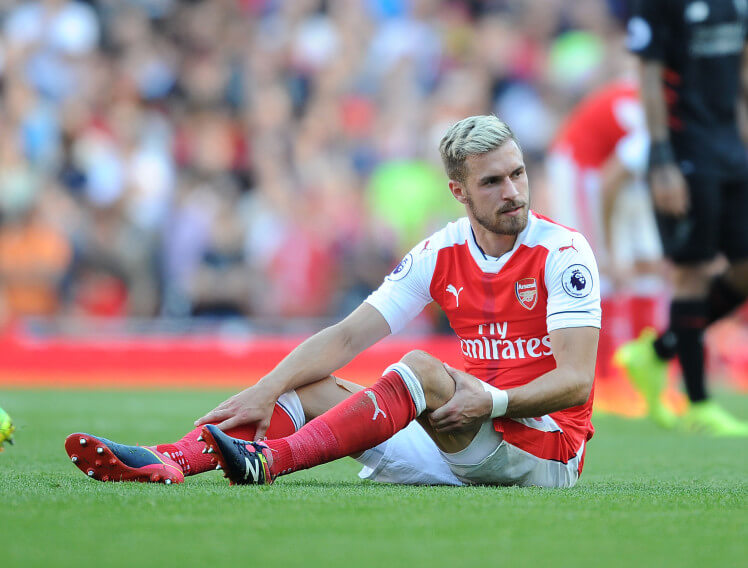 Central Midfielder / Primary Playmaker
EPL
Ramsey – Frankly, I can't justify why he's on my team other than the fact that Wenger seems to continuously trust him and memories of the 2013/14 season when the team finished one place higher and I was two years younger #Nostalgia
Cup /Europe
Wilshere / Cazorla – That's right, I 've made room in my team for one of them, but not both. Have learnt enough and more lessons from the whole Diaby ordeal to know not to persist with one too many injury prone players in the team. It's better for the team to learn to win without them than be left clueless every time they end up injured. There are pros and cons to both of them. Jack is young, Santi is more talented so lets leave this to the gaffer. Please keep one and dump the other.
Substitute / Backup
Jon Toral – His breakthrough season was two years ago, when he impressed at championship side Birmingham city. So I no longer see him as a youth player. Granted, he hasn't done a lot since being loaned out to Granada and Rangers, but at 22 years of age, it's about time he did.
Breakthrough Youth Player(s)
Jeff-Adelaide, Zalelam – Hoping for great things from these two lads.
Whom to dump !
Cazorla/Wilshere – As mentioned earlier (under the Cup/Europe section for this position), one of them can stay while the other leaves.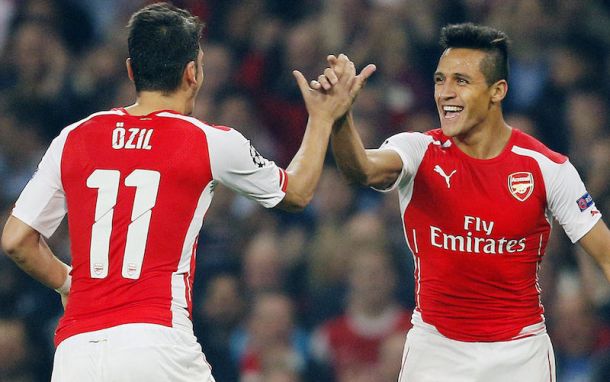 Wide Attackers
EPL
Sanchez and Ozil – Our player of the year and arguably the World's best number 10. What a lethal combination these two make when the team is clicking around them. Keeping them must be our top priority for next season.
Cup /Europe
Iwobi and Walcott – After sealing his place in the first team with some solid performances in 2015/16, Iwobi's form declined this season resulting in him being relegated to the bench again for the majority of the year. Cup and European competitions next year might offer a chance for redemption. As for Walcott, his pace offers an alternative avenue when our primary tactic isn't working.
Substitute / Backup
Joel Campbell- It's clear that Wenger doesn't like him, but I do. And he's not bad as a backup option.
Breakthrough Youth Player(s)
The likes of Adelaide, Niles and Zalelam have shown they can be deployed as wide attackers as well. There's also Takuma Asano. One or more of these four might be sent out on loan, while the others get a chance this upcoming season.
Whom to dump !
Lucas Perez – Feel sorry for him. Wenger clearly does not want to play the forward from La Liga. Perhaps the only reason he was brought in is to calm fans who have been demanding a good striker to be signed for years now.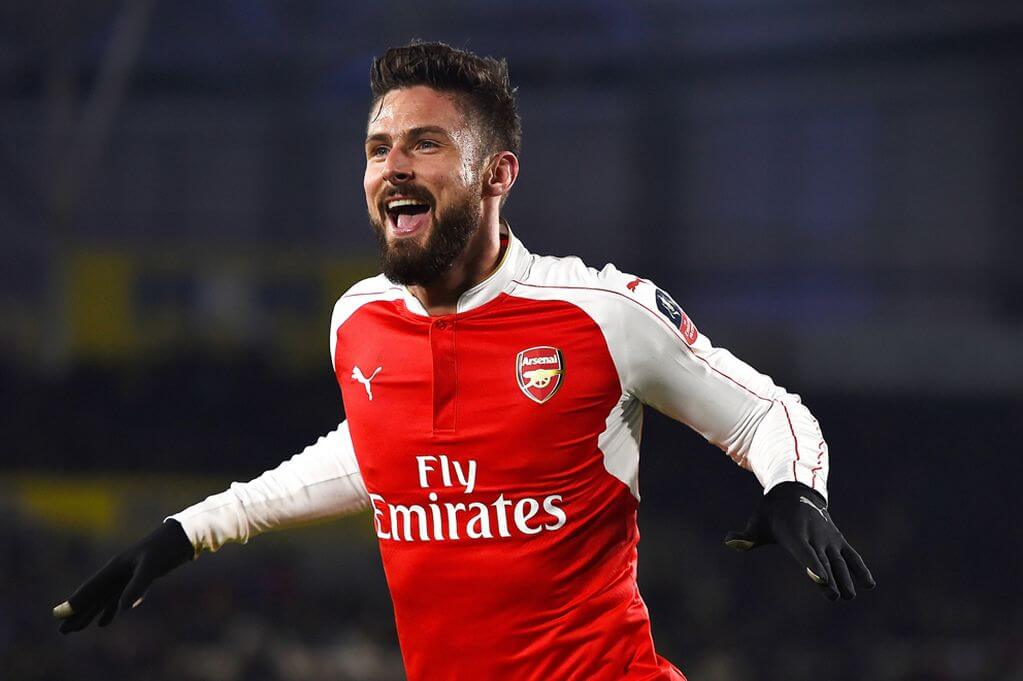 Central Striker
EPL
Welbeck – Is pacier than Giroud and can contribute just as well with headers. When coupled with Sanchez, our menacing attacks create confusion among opposition defenses.
Cup /Europe
Giroud – Has been consistent as a supersub. Just like Walcott, he offers an alternative tactic to be utilized when our primary strategy isn't working.
Substitute / Backup
Akpom – Was half decent for Hull City. But has not scored a single goal from his ten appearances for Brighton since January 2017. Nevertheless, his strength and pace makes him a worthy backup.
Breakthrough Youth Player(s)
Malen – Arsenal fans get excited watching compilation videos of every young striker we've been linked to, however we've often neglected the promising youngster coming through our ranks. He is a prolific goal scorer with pace and dribbling skills in equal measure. So much so that, the technical head at Reading (where he spent a spell on loan), likened him to Alexis Sanchez. And at just 18 years of age, he's ready to take that final step into the first team.
Whom to dump !
Yaya Sa'no goal' – Has neither impressed with the chances afforded to him at the club (pre-season matches not counted) nor has he done well during his loan spells. A project that has clearly failed, better offload him asap before he turns into another Lord Bendtner.
Scope for Improvement sorted by priority
1) Left back (covered, I assume)
As mentioned earlier, I have assumed that the Kolasinac deal has gone through. If not, this is the position where we most require an upgrade over the ageing Monreal and the inconsistent Gibbs. The importance of wingbacks in a 3 at the back formation cannot be stressed enough.
2) Center back
After left wing back, we could use someone new at Centerback and send either Holding or Chambers out on loan to improve further with regular games. Considering that Koscieny is at the wrong side of 30, it would be in our long term interests to bring in a proven center half like Van Dijk or Manolas to offer additional cover for this position.
3) Striker
How many years have we had to wait for a proven goalscoring striker to arrive at the club. And we're linked to one or two every season, only for it to fizzle out by the end of the transfer window. It's about time that changed. Griezemann, Icardi, Morata, Cavani, Aubameyang and Lacazette complete my list of dream signings to fill this vacancy.
4) Playmakers
As mentioned earlier in the article, I feel we can afford to lose one among Wilshere and Santi Cazorla. One of them is very good, but getting older, expected to decline in performance and will become a liability like Arteta or Flamini, unless offloaded soon. The other is good, but not quite good enough, especially considering that he's not the young prodigal he used to be when brought into the club. If Jack can't maintain his fitness at what is clearly the peak of his career, then there's no point in keeping him. Naby Keita would be a worthy replacement, he's a strong and skillful playmaker and can act as a bridge between the deep lying Xhaka and the attackers darting forward. Fornals is also promising, considering that he's just 21 years of age. Another option would be to get Ramsey to play the central midfielder role and bring in another attacking midfielder. Among the players we have been linked to, Tolisso would be my pick.
4) Wide Attacker
Walcott is another player, who shows sparks of brilliance but can't maintain the consistency required of a world class player. Lemar, Mbappe, Carrasco offer alternative options. Some of them though, might be too pricy.
What do you think? Fancy our chances in the league and Europe with the team lineups shown above? Let us know your thoughts by commenting below.
Note: The views expressed in this article are those of the author and does not reflect the official position of Arsenal Kerala. At AKSC, we believe in encouraging diversity of opinion and are committed to lending a voice to all sections of fans. If you do not agree with the views expressed here and feel compelled to respond through comments on the website or social media, we request that your criticism be fair, polite, on-point and not directed at the author or fellow members who share the same opinion. Thank you. COYG !