In the past one-year, Kochi-Gooners have actively participated in many sporting events in Kochi-City, making Arsenal-Kerala proud !
Gooner Vimal Jacob completed his first Full-Marathon, running 42Kms at the Kochi Spice-Coast Marathon on November 13th, 2016.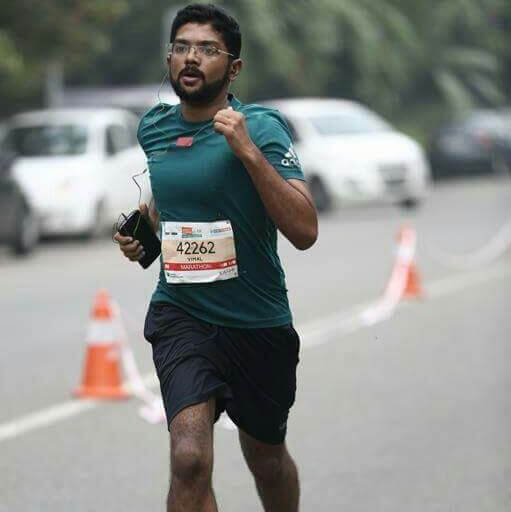 He took 5 hours to finish, from 4am to 9am. He was running at a great pace till 32kms and was on course to finish it in 4 hours. But then muscles began to cramp and he had to slow down to finish.
Vimal's weekly running-mileage is 35kms. And he credits his endurance to a combination of mental strength and physical body-fitness.
Inspired by Vimal, fellow Gooner George Jacob took up the running-challenge, finishing his first 10km Fun-Run in 1 hour, 7 minutes on August 12th, 2017 , at one of the many fun-runs and Half-Marathons frequently organised by Decathlon-Kochi and other Kochi Running-Clubs all year long.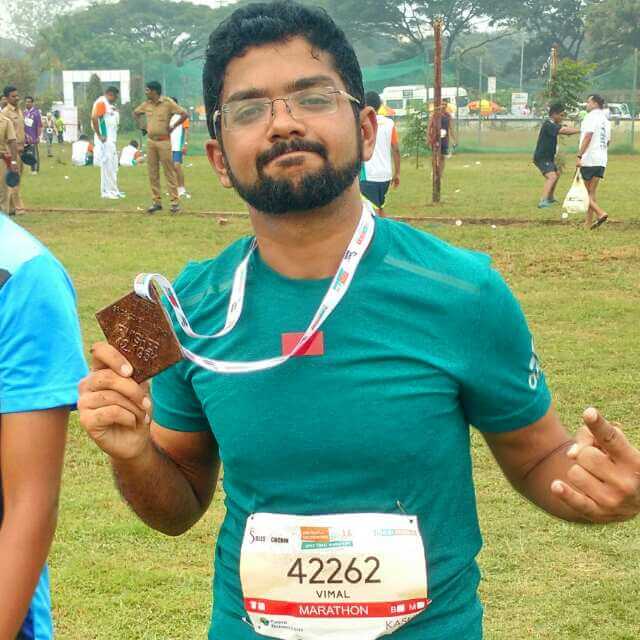 Kochi Gooners also frequently play Badminton at various courts around the city.
Gooner Shalbin C.S won in Doubles at a Kochi-Badminton Tournament in December.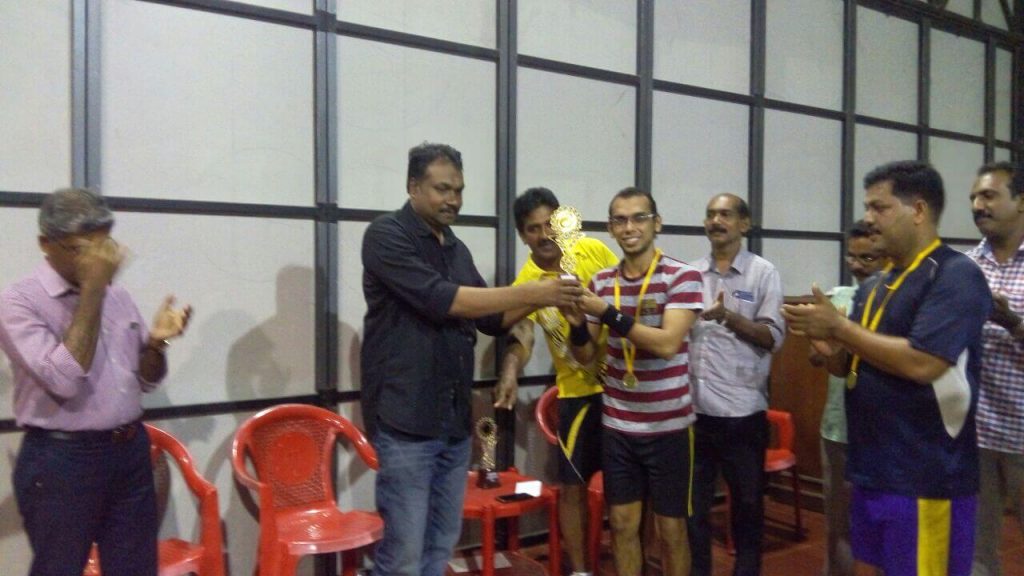 Gooners Amogh, Dexel and George play singles and doubles-matches regularly on weekends.
The Kochi-Gooners Footie-Teams have been going great-guns this year at all the Footie-Events held in and around Kochi all year long. They have competed and fared well against some of the best teams in the city, including matches against the ManU, Liverpool and Chelsea Supporters-Clubs Footie-Teams.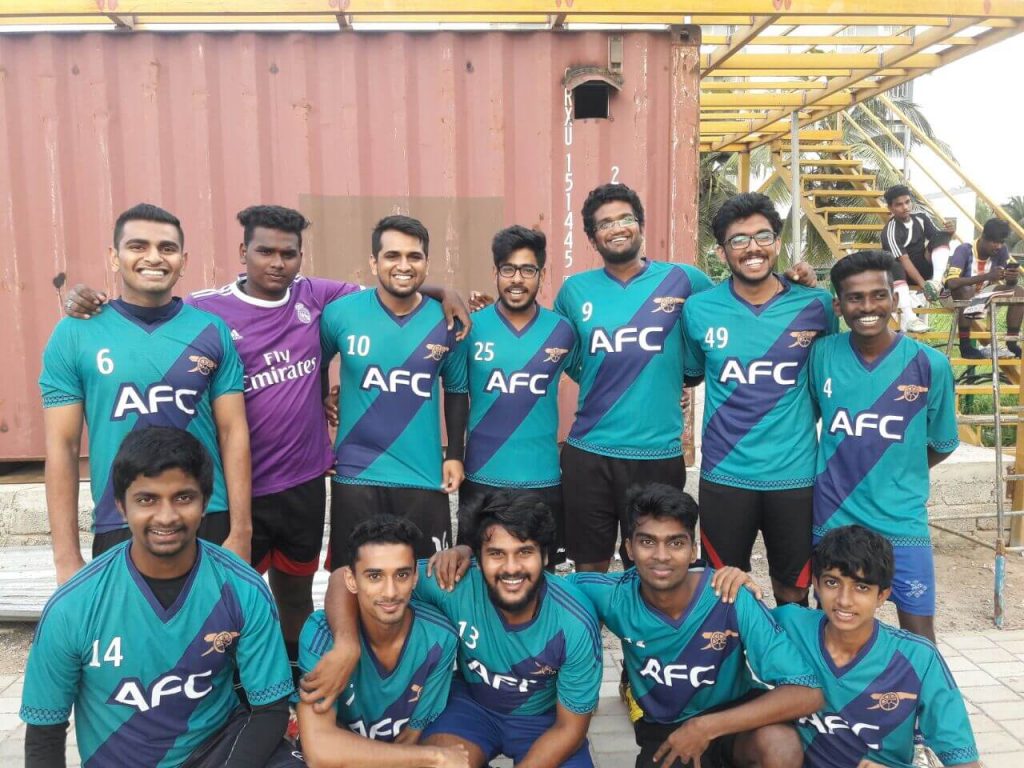 Team "The-Gooners" competed in the "Footy-Lounge Cup", "Guardians Cup" and "O-Jogo-Bonito" footie-tournaments this year.
"The Gooners" and "Woolwich F.C" are currently playing in the "Sportico Sunday-Sixes Leagues" every weekend.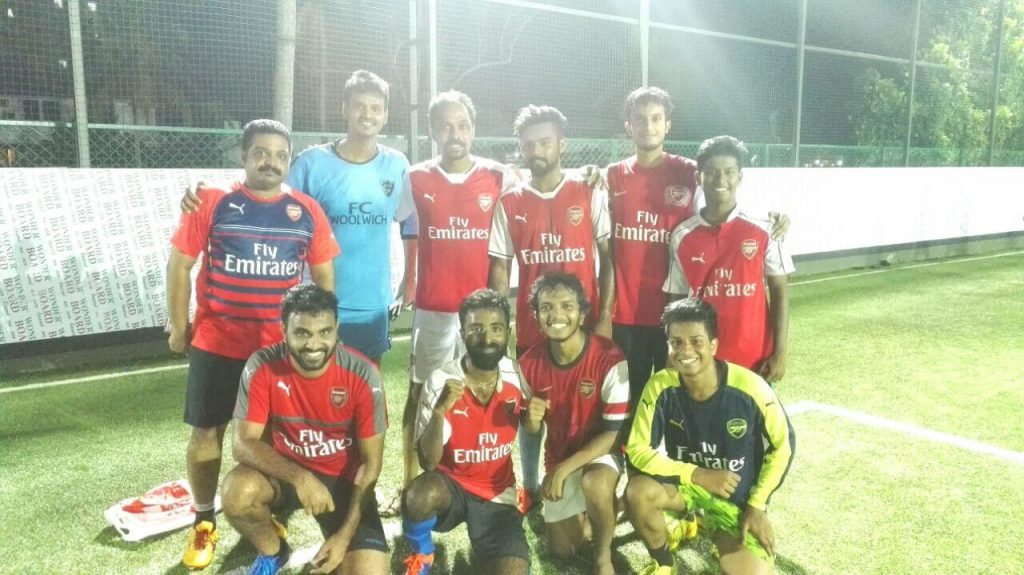 Gooner George competed in the Annual Ernakulam-District-Level Tennis-Championships in both Singles and Doubles, at Regional-Sports-Center, Kadavanthra.
He also reached the Doubles-Semifinals in an 'Oyeplay National Corporate-Tennis-Tournament' at Narayanapura, Bangalore in May.