Even when the pressures of life slowly drag you out from the abyss of the previous weekend's showdown and the aftermath of its surgical postmortem, a weird pain still lingers, in some minds at least. A match that splits opinion regarding who deserved the full quota of points, there's no doubt with regard to the character the team showed after succumbing to school boy errors.
This was probably a United Vs Arsenal game every Gooner looked with a level of comfort which wasn't familiar in forgone years. Arsenal were on the charge and there was this sense of belief ringing around the Emirates. But when the final whistle blew across the cold air in Ashburton Grove; time stood still for a moment and despair slithered in kicking out the festive chill. Some mistakes are irrevocable, the amends you make to rectify it are futile heroics. Arsenal 1-3 Manchester United, that's how the big screen flashed and that's the reality!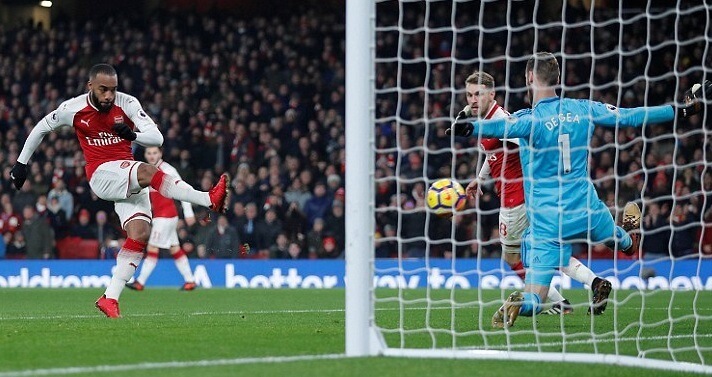 In all this commotion, there is still a small ray of hope. The fight we showed, the stubborn grit that we will not fall back. That's commendable and will give the team and fans alike a boost for the rest of the season. We have been previously shutdown by teams who defend deep, and Mourinho's teams usually had success against us. But the amount of chances we created and how well we penetrated the well drilled United backline is something spectacular. Although to not much joy. And that's what stings the most.
The No.9 Dilemma!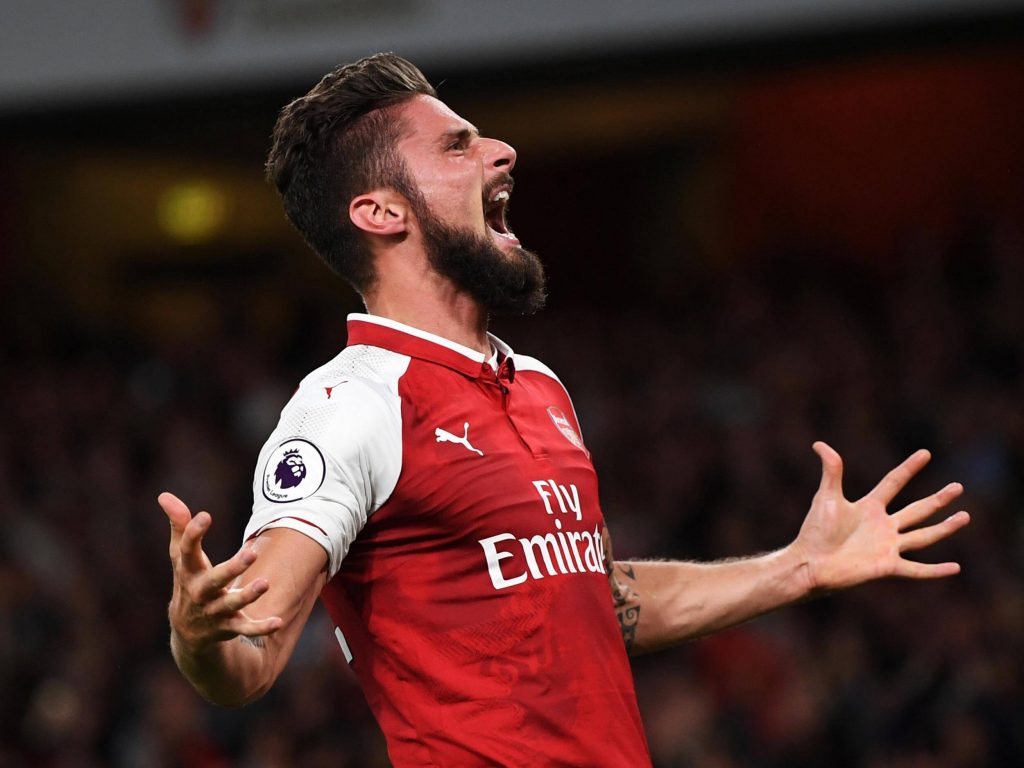 You don't have to be a firm believer of number science, just be an Arsenal fan. We know how our No.9 's fared in the years gone by. Alexandre Lacazatte, the name has been ringing around Europe for some years now. The number of goals he scored were staggering, even if it came in a not so elite league. The guy is clinical finisher, that's something there was no doubt about. I had my doubts, like many how much more can he contribute to a team like Arsenal who rely heavily upon the link up play and intricate passage of play. Olivier Giroud, on the other hand was the first pick over Lacazatte in the National team. The dilemma was real!
Settling into a league like the English game was never an easy ask for any player, and when your manager rests you for big matches and subs you at 70 mins, the task just gets harder. But Lacazatte has stuck to his game and showed how big a buy he is for us. His movement in tight spaces, how he finds time and space in an over-crowded box and to top all of that, how he is one hell of a finisher. The Ozil, Alexis and Lacazatte trio was a mouth watering prospect we all looked forward to, and so far it hasn't been anything but brilliant. Cherish it, drink it in as long as it lasts.
If Lacazatte can build upon what he has shown so far, we can finally put to rest the No.9 jinx.
Note: The views expressed in this article are those of the author and does not reflect the official position of Arsenal Kerala. At AKSC, we believe in encouraging diversity of opinion and are committed to lending a voice to all sections of fans. If you do not agree with the views expressed here and feel compelled to respond through comments on the website or social media, we request that your criticism be fair, polite, on-point and not directed at the author or fellow members who share the same opinion. Thank you. COYG !